OUR
VALUES
Purity
In an unregulated market such as this one, we ensure that our products are pure and free of anything other than kratom.
Consistency
Consistency is a word that Mount Kratom fully embodies. Consistent product and consistent service what we aimed to deliver since our inception.
Quality
We probably pay our suppliers 4-5 times more for our raw materials than other vendors. We are willing to do this because we care about supplying our customers with a higher than average quality product.
Above & Beyond
We are passionate about kratom and are always happy to help our customers. We treat our customers with empathy and are solution oriented.
OUR
PRODUCTS
Mount Kratom places a major focus on quality by investing in excellent long-term relationships with their suppliers and customers. Reliability and consistency are priorities for our company and we are able to provide that by keeping a close and regular correspondence with local Kratom growers along with our own strict production standards. This involves routine trips to the origin countries where the Kratom plantations are located. We promote and invest in these local plantations and communities, as part of a strategic effort to take a proactive stance in every stage of the Kratom's production and guarantee sustainable business practices. Our main goal as Kratom importers is to provide quality Kratom and also to educate our customers on the people and process that are behind every package of Kratom. We believe our success rests on the strength and trust between us and our partners, both customers and suppliers—as an integral component to our business strategy.
We Ship Kratom To Most Locations
In The USA!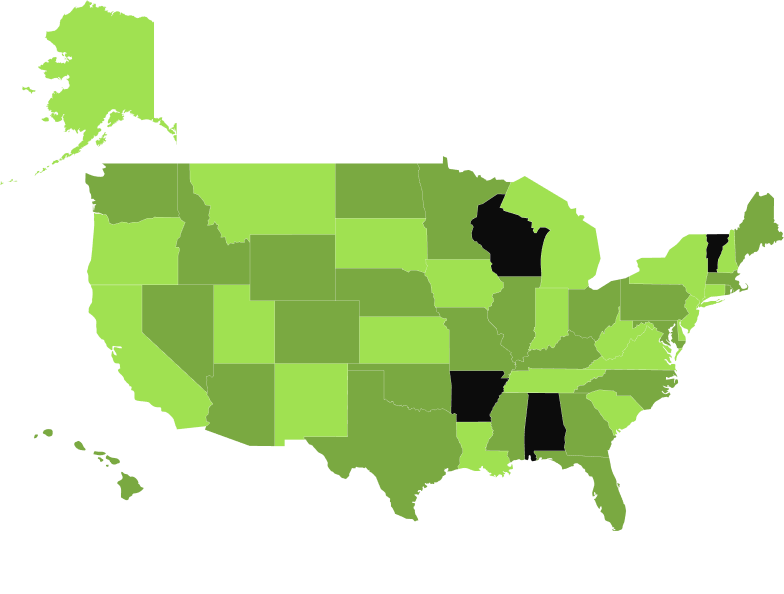 Subscribe!
Get notified when we have promotions.